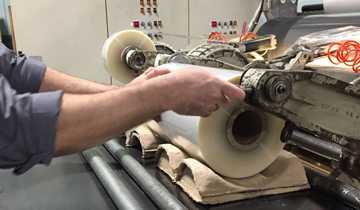 Industrial medicine maintains health in the workplace using preventative methods and treatment for injuries, as well as objectives to increase productivity. For 25 years, ECRC-Physical Therapy has provided Industrial and Occupational health services for employers, case managers and physicians in eastern Connecticut. Through advanced training and certification for industrial medicine with Isernhagen Work Systems and WorkWell/NextImage, we have the education, skills and tools to help our clients assess an individual's ability to perform the physical work tasks associated with a job title. This assessment is in reference to either an entire job after a job offer, or in the assessment of an employee to be able to return to work after an out-of-work status. Industrial medicine is important to both employers and employees in order to have a safe and sustainable work environment.

Services include:
Functional Job Analysis and creating Functional Job Descriptions: (1) Identifies critical job functions and the physical requirements to perform each function. (2) Helps employers identify and create ADA compliant Functional Job Descriptions. (3) Creates specific physical requirements to return employees to work safely.
Pre-Work, Post Offer physical work screens (Pre-Work Screens): After completion of Functional Job Descriptions that have been validated by both employers and employees performing the specific job tasks, the PWS assesses candidates' physical abilities to perform the physical requirements of the job they are offered.
Functional Capacity Evaluations (FCE): One or two day assessment of an individual's ability to perform work tasks using an extensive, comprehensive assessment and thorough physical muscular-skeletal examination.
On-site Early Intervention Services: (1) We have worked with employers to develop on-site screening programs to help employees address physical performance issues that may affect their ability to perform their job that may or may not be related to work, but can make a substantial difference to enable employees to continue to work safely in their daily tasks. (2) Pre-shift or work guided stretching programs and educational services on ergonomics and safe performance of physical work tasks.