ECRC-PT has been providing community-based, out-patient physical therapy for residents of all ages for over 41+ years. Located in New London and Windham counties, we have three locations throughout Connecticut. We are recognized for our comprehensive approach to restoring our patient-clients health and assisting in the restoration of movement impairments while maximizing functional mobility and reducing pain. By doing this, we have restored hope to thousands of residents in our long history of providing physical rehabilitation. We focus on providing a comprehensive physical assessment of the neuro-musculo-skeletal system, apply hands-on care, and guide our clients through education and effective clinic-based and home exercise and movement programs.
At ECRC, we provide ethical and professional physical therapy care that follows the guidelines of the APTA (American Physical Therapy Association), emphasizing the right of all patient-clients to choose where they receive care based on the professional level of care, the effectiveness of care delivered and the convenience to the client from either home or work.
We are proud of the many years of respect received by both our patients, physicians and medical caregivers, as well as insurance companies and employers who have chosen to receive their care from ECRC-PT.
ECRC Killingly/Dayville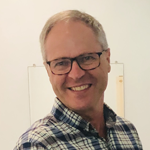 Carl R. Mailhot, PT
Co-founder and co-owner ECRC-PT Site Manager Dayville office
Education:
B.S. Physical Therapy (cum laude) from The University of Connecticut, School of Allied Health, Storrs, CT, 1977
Continuing Education/Specialization/Advanced Training:
Sports medicine, Conservative management of orthopedic injury, conservative management of spinal pain, manual therapies, work injury management, FCE, ergonomics, orthotic therapy for foot and ankle, kinesiology taping techniques.
Membership:
APTA (Private Practice section, Orthopedic and Sports Medicine section) CPTA (Private Practice and Public Policy Special Interest Groups)
"After all my years as a PT, I am still fascinated by the capacities of the human body and its adaptability. I am passionate about evaluating, understanding and treating movement disorders at all levels. Everything I do is aimed at giving each person the highest level of physical therapy care from my extensive education and training. I will provide the knowledge and application the my skills to restore a patient's mobility and physical well-being."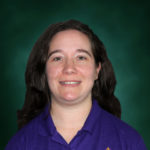 Christina LaCoe, PT
Education:
M.S. Physical Therapy, College Misericordia, 1999
Continuing Education/Specialization/Advanced Training:
Evaluation of Pelvic floor related to men's/women's health issues and pediatric incontinence, including pregnancy/post-partum care, pain conditions such as dyspareunia, vulvodynia, and interstitial cystitis, and weakness conditions such as incontinence and prolapse; conservative management of orthopedic conditions, hand/wrist conditions, manual therapy including muscle/visceral fascia release techniques.
"I take pride in performing a thorough evaluation and individualizing my treatment, educating my patients about their condition so they can understand and effectively manage their symptoms. I believe that knowledge is power!  I treat orthopedic conditions, and have been practicing pelvic floor physical therapy since 2004.  It is totally gratifying to help patients with these specific conditions that many suffer with in silence due to their intimate nature.  I strive to make patients comfortable to understand and improve their condition to restore the best function in their daily lives."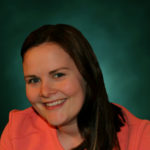 Allison Gilbert, ATC, LAT
Certified Athletic Trainer, Plainfield High School
Education:
B.S. Athletic Training, Endicott College (Magna Cum Laude), 2006
Continuing Education/Specialization/Advanced Training:
Mulligan, kinesiology taping, specialty tapings, heat illness prevention, orthopedic injury evaluation, hands on techniques
"Growing up I always loved playing sports and was interested in going into the medical field.  I worked often with my high school Athletic Trainer and realized the profession was something that fit my personality.  I enjoy working with my athletes on anything acute or chronic to help them reach their athletic potential, and stay safe.  I maintain lines of communication between athletes, coaches, doctors and parents; so that all can work together for the best outcomes."
Kerry L. Methot, LMT
Education:
Bancroft School of Massage Therapy, 1991
Continuing Education/Specialization/Advanced Training:
Specialized in manual treatment of soft tissue dysfunction, Swedish Massage, Deep Tissue Massage, Myofascial Release, Travell Trigger Point Therapy and On Site Chair Massage. In the last 26 years of MT practice, over 1,000 hours of continuing education, primarily in orthopedic study with James Waslaski, Whitney Lowe, and Tom Meyers. Advanced practice skills working with professional athletes in hockey, basketball, distance running and figure skating.
Membership:
Active member of the AMTA
"I am fascinated and constantly humbled to be able to help assist people who are in pain, not sleeping well or are restricted in performing normal daily activities.  With many years of training in the area of orthopedics, my practice has been enhanced in the application of any massage modality that I use during a treatment session. I am passionate about my profession and love the ability to literally touch people's lives in a positive way every day."
ECRC Lisbon
ECRC Colchester
Kirsti Stennett, PT
Education:
B.S. Physical Therapy from The University of Connecticut, School of Allied health, Storrs, CT 1976
Continuing Education/Specialization/Advanced Training:
Over 1500 hours of advanced study in integrated manual therapy, including the addressing dysfunction of the lymphatic system, congestion therapy, men's and women's health issues including pelvic pain and incontinence, capsular dysfunctional patterns of the foot and ankle.
"My grandparents needed physical therapy when I was in high school and as I watched their treatment, I decided I would like to pursue physical therapy as a profession.  I enjoy getting to know my patients.  Based on my advanced and specialized training, I do a very thorough evaluation that includes medical history analysis, walking and movement patterns and compensatory dysfunction.  The treatment plan is designed to alleviate protective muscle spasms, biomechanical problems, fascial tightness, as well as weakness and imbalances.  My goal is to get my patients to a point where they can continue to heal and restore their health on their own."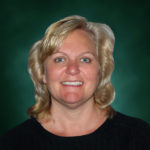 Sherry Ringuette, PT
Education:
B.S. University of New England, 1991
Continuing Education/Specialization/Advanced Training:
Manual Therapy techniques for spinal conditions and general orthopedic conditions
"I have been practicing Physical Therapy for the past 26 years and can't imagine doing anything else.  The most satisfying thing about being a Physical Therapist is helping people get better and achieve their goals, whether it is returning to independence around the patient's home, returning to gardening or returning to play a sport.  All my patients, no matter what their issues or diagnosis, deserve good quality care and treatment.  Our clinic  provides that with one –on-one care designed specifically for the patient's needs."
Laura Horan
Front Office Staff